One Minute Rowing Challenge
Today, British Rowing have announced a joint 4 nation indoor rowing challenge
Together with Rowing Canada Aviron, Rowing Australia and Rowing New Zealand British Rowing announced the One Minute Challenge, a joint initiative for indoor rowers across the respective nations.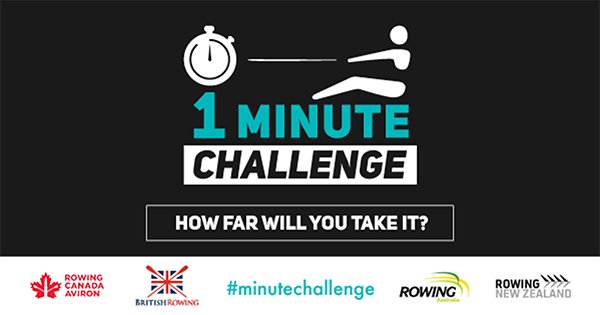 How to get involved
Between 00:01 Friday 8 May and 23:59 11 May simply get on your rowing machine and row as far as you can in 1 minute. Then go over to the challenge page to log your distance and see where you rank.
Once you've done that you can nominate your rowing friends to join in the challenge using the hashtag #minuteChallenge.
View the full announcement on the BR site